Did you like the game? Click Like, so we'll add more games like this!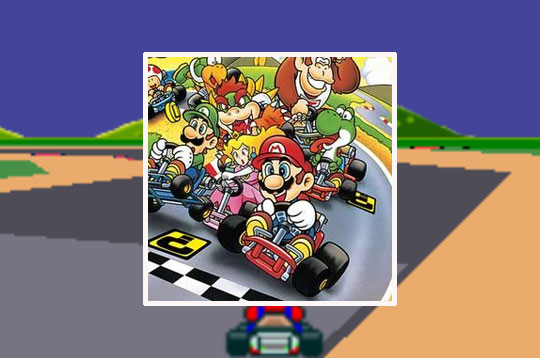 Mario Kart is a classic racing game released by the Nintendo company as a spin-off of the Mario franchise in 1992. It is considered one of the most influential games in history in terms of spin-off.
Your challenge is to compete in various kart racing controlling the characters of the Mario franchise. In races it is possible to use several power-ups that are found on the tracks to evolve in the game.

Its great success was also due to the "Mode 7" effect, which was able to resize and rotate to rotate the entire map, bringing a feeling that the game's graphics were in 3D.

Tips for playing Mario Kart
Use items to assist you or hinder opponents in races such as turtle shells;
Collect the classic "little star" to make you invincible for a few seconds;
Be very careful with lava forts and haunted castles.
There are four game modes available in Mario Kart:
Mario Kart GP: You will be competing against seven opponents in one of the three cups available, each cup has five races and must at least come in fourth place to move on to the next race;
Match Race: Race mode for two players, who comes first in the five competitions wins;
Time Trial: Single player game mode. You must run the track in the shortest possible time;
Battle Mode: For just two players, the competition is in an arena and the goal is to pop all the balloons that are stuck in the kart. Whoever pops the enemy's three balloons first wins.
Creator
Mario Kart was developed by Nintendo in 1992.