Zombie Mission 13
by RHM Interactive
Did you like the game? Click Like, so we'll add more games like this!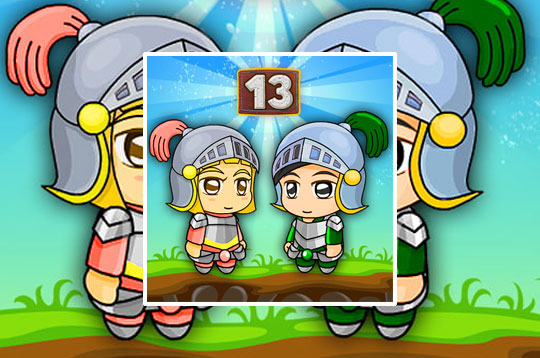 Enjoy yet another unreleased Zombie Mission adventure in our collection! In Zombie Mission 13, your objective is to face enemies in a completely different universe.
The heroes found a magic book and the fairy world began! Help them save the princess from the enemy's hands and bring her back to her beloved prince.

Use various powerful weapons and vehicles to embark on this exciting new adventure. Rescue hostages, fight bosses and collect your daily rewards and make necessary upgrades in the Shop with the coins you earn in-game.

How to play Zombie Mission 13
Player 1
Movement: "W,A,S,D"
Hit: "C"
Mega Hit: "Hold the C key and release"
Grenade: "V"
Reload: "X"
Jump: "W" (Wall walk / Swim up)
Switch Weapon: "Q-E"
Special Attack: "Q+E" (When gauge is full)
Player 2
Move: "ARROW KEYS"
Hit: "L"
Mega Hit: "Hold the L key and release"
Grenade: "K"
Reload: "J"
Jump: "UP ARROW KEY" (wall walk / swim up)
Weapon Change: "O-P"
Special Attack: "O+P" (When gauge is full)