Diggerz .io
by Coaster Labs
Did you like the game? Click Like, so we'll add more games like this!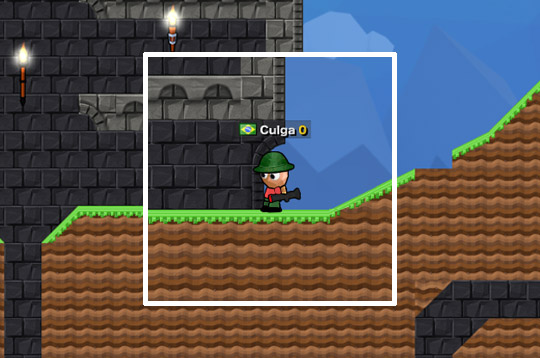 Diggerz .io is a battle royale game with graphics inspired by the retro version. Dig as much as you can to build your own defenses and destroy all your opponents. When digging all the blocks you will find new weapons and tools to evolve in the game.
How to play Diggerz .io?
Initially you will start with a pick, mortar and blade, so use the pick to dig all the tunnels and find all the items needed to get close to your opponents.
In addition, several rare items are spread across Diggerz .io! Use your mortar to destroy the blocks and inflict damage on other players.

With the coins you will be able to buy new weapons, clothes, pets and many other equipment in the store!

Diggerz .io has two game modes, battle royale or just play peacefully, digging all the blocks and exploring new rare items. If you want to fight, type "+" to propose a fight to your opponent.

Game controls
AD or left / right arrow to move
W or up arrow or space bar to jump
Left click to attack or dig
Tab to switch between weapons and blocks
Who developed Diggerz .io?
Diggerz .io was developed by Coaster Labs.