The Sims: Bustin Out
by Eletronic Arts
Did you like the game? Click Like, so we'll add more games like this!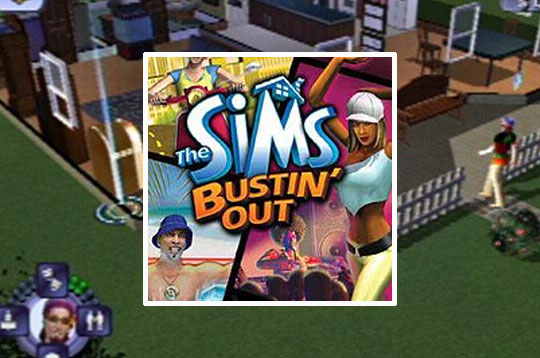 The Sims: Bustin Out is the second title from The Sims and the first not to be released on PC. With 3D graphics, the game has 3 expansions, which are: The Sims: Enjoying Life, The Sims: Meeting, The Sims: Superstar.
Play The Sims: Bustin Out for free!
Go out with your Sims all over the city and visit several cool places! Like Shiny Things Lab or Casa Caliente.
There are two game modes available: Bust Out Mode, to complete a series of fun objectives and Freeplay Mode, which is a free version of the game.

How to play
Malcolm Landgrabb is stealing his neighborhood in exchange for arrears. Your objective is to complete each career track and fulfill your mission for each establishment.
Unlock various items for purchase and buy back many possessions from everyone, becoming rich enough to expel Malcolm from his mansion and own many Simoleons.

The Sims Bustin Out Codes
Make 10,000 money: L1, R2, right, square, L3;
Release all places: R2, R3, L3, L2, R1, L1;
Release all objects: L2, R2, above, triangle, L3;
Increase happiness: L2, R1, left, circle, up;
Release all social options: L1, R1, below, X, L3, R3.
Controls
Arrows: move character
X: confirm
Z: rewind
Enter: open menu
WASD: navigate through the menu