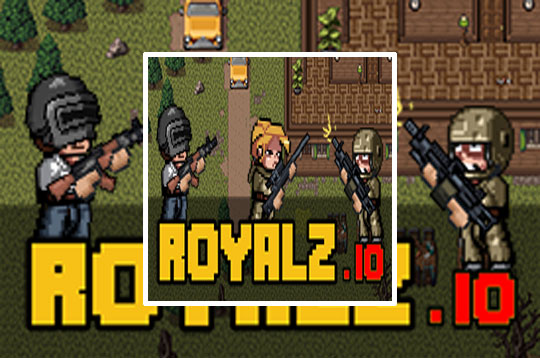 HOW TO PLAY
Game Royalz .io
Royalz .io is an exciting 2D multiplayer battle royale game! Survive in an arena full of real-time enemies from around the world! Find powerful weapons to become the last surviving player in the game.
Find armor scattered around the site to become invincible and stay in a safe place as soon as the Royalz .io map shrinks. Good luck!

How to play Royalz .io
WASD: move
F: pick up item
Mouse: shoot
1.2: change weapon
R: reload
Creator
Royalz .io was created by Lagged.