Pokémon Firered
by Game Freak
Did you like the game? Click Like, so we'll add more games like this!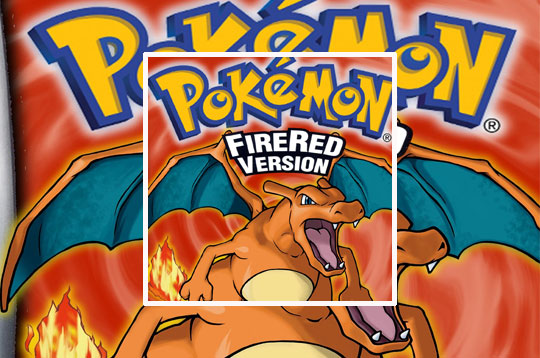 Pokémon Firered is a game developed by the Game Freak company of the Pokémon series, released on January 29, 2004. It is a remake version of Pokémon Red and Green. Dive back into the old Kanto region and the Sevii Islands!
Play Pokémon Firered for free!
Capture and train various Wild Pokémon! Use Pokémon Emerald to battle and exchange Pokémon up to three meters away.
Start your journey in Pallet Town to pick up your first Pokémon with Professor Carvalho. Try to capture as many species as you can to become a champion.

Beat the eight gym leaders to enter and challenge the Elite of 4 and find Team Rocket to face it before they catch and modify all Pokémon.

Once you win the league and capture at least 60 Pokémon in the Pokédex, you will explore the Sevii Islands, a region far from Kanto.

So you can find several wild Pokémon from Johto and retrieve the Ruby Plate and Sapphire Plate to deliver to Celio, the Pokémon Network Center supervisor at One Sland.

Tips for playing Pokémon Firered
Choose your first Pokémon according to the legendary dogs. If you choose Bulbasaur: Entei; Charmander: Suicune; and if you choose Squirtle: Raikou;
Go to the Veridian Forest to capture Pikachu;
Evolve Pikachu to Raichu
Use Amulet Coin and earn more money
In the Sevii Islands you can find stronger Pokémon
Location of Rare Candies in Pokémon Firered
Mt. Moon
Behind a house in Cerulean
Rocket Game Corner
Ghost Tower
Behind the rock at Safari Zone's Warden's House
Victory Road
Cape Brink (second island)
Lost Cave (fifth island)
Route 6
Route 12
Cycling Road
Tenth floor of Silph Co.
Third floor of Pokemon Mansion
How to play Pokémon Firered for free
Arrows: control character
Z: confirm
X: cancel
Enter: start
Space Bar: Select
Play Pokémon Firered online!
So don't waste any time and play Pokémon Firered online right now in our game collection! In addition, there is no need to install applications on your computer.