Drednot .io
by Adam Coggeshall
Did you like the game? Click Like, so we'll add more games like this!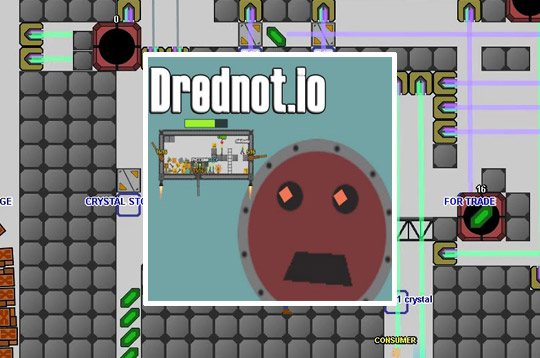 In Drednot .io get ready to take on various multiplayer ship battles completely online! Build your own flying warship with your friends to conquer all the seas. Fight all players online to create the most powerful ship of all and thus invade all territories.
Choose the type of ship you want to create with a small, fast destroyer or even a giant warship with lots of weapons and armor! To evolve in the game, create new materials and weapons to become invincible. Good luck at Drednot .io!

Controls
WASD to move or climb a ladder
Space bar to jump or exit a ladder
Left click to interact
Right-click to use an item
Q to drop an item
Roll the mouse to enlarge
C for fast zoom
Sign in to chat
Guide to showing the score
Creator
Drednot .io was created by Adam Coggeshall.