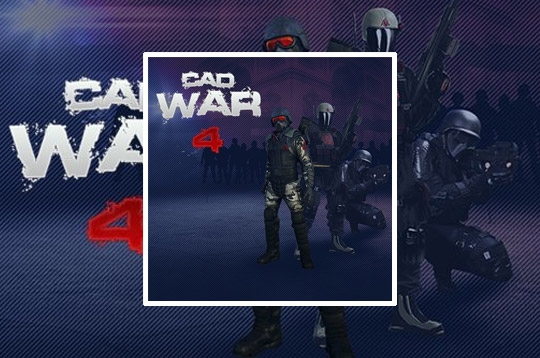 HOW TO PLAY
Game CAD War 4
CAD War 4 is a 3D action game, as a soldier your goal is to participate in a hostage rescue operation. This time the killers have captured innocents in the Far East and only you and your allies can help them.
Destroy all enemies with your powerful weapons and disarm all bombs that are about to explode and destroy everything you find ahead. Arrive as soon as possible where the bomb is!

Show off all your war soldier skills in CAD War 4 and get ready to take on multiple enemies in an exciting action game!

Controls
WASD: Move
Shift: run

Spacebar: Skip

E: defuse bomb

Mouse: shoot and aim

Creator
CAD War 4 was created by Igroutka.