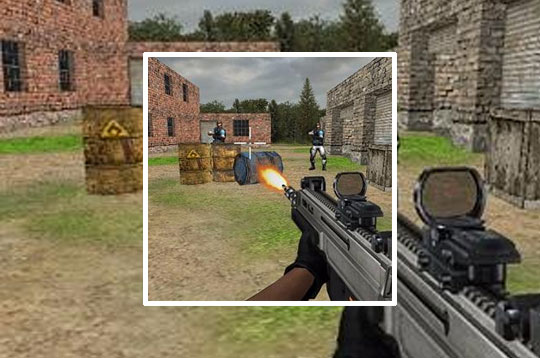 HOW TO PLAY
Game Bullet Fire 2
Bullet Fire 2 is an exciting 3D shooting game! Your objective is to defeat the 85 enemy soldiers that are scattered around the military base.
Be very careful not to lose energy when shooting at enemies! Use your machine gun efficiently to overcome all the challenges of the game. Invite your friends to play in multiplayer mode!

How to play Bullet Fire 2
Creator
Bullet Fire 2 was created by DAB3 Games.