Agar IO
by Matheus Valadares
Did you like the game? Click Like, so we'll add more games like this!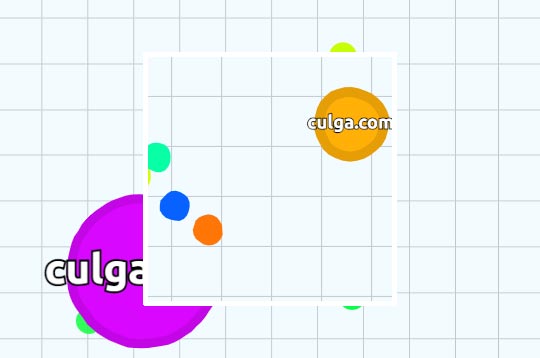 Agar .io is an IO game developed in 2015 by Matheus Valadares, a Brazilian developer who created the game in just a few days. The game became a worldwide success with thousands of players after announcing its launch.
How to play Agar .io?
Control a tiny cell at first to swallow all the other cells scattered on the screen, your goal is to grow more and more to become bigger than your opponents.
Watch out for the bigger enemy cells! They can eat you at any time. There are hundreds of players from all over the world at the same time as you.

Tips for playing Agair .io
When choosing your nickname, you can use the name of a favorite country or even a famous politician like Obama, Dilma and Lula;
To create an internet meme type 'Cia', '9gag', '4chan', 'Sanik', 'Moon', 'Facepunch', 'Ayy Lmao', 'Origin', 'Nasa', 'Doge' or 'Pokerface ';
At the end of each game you can access your status. In it you find all the cells that were consumed, number of players consumed, life time and best position in the world ranking.
Who created Agair .io?
Agar .io was developed by Matheus Valadares on April 28, 2015.