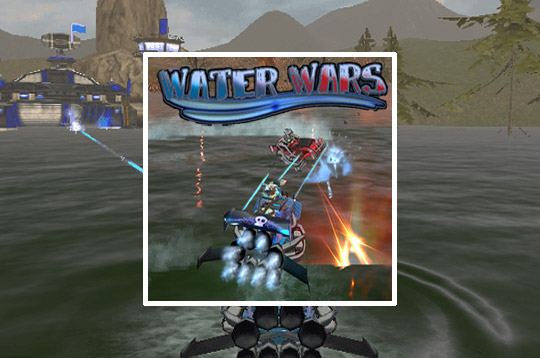 HOW TO PLAY
Game Water Wars
Water Wars is an exciting multiplayer ship game! Your goal is to work as a team in an epic battle to capture a flag. Defend your base and sneak into your enemy's base.
Be prepared to fight with all your might in the open sea! Use your best team war strategies to capture the flag as many times as possible and win all battles.

Water Wars has incredible maps and each team has its own battle stations to which they must defend it. Use your deadly pistols and explosives to destroy all your opponents.

How do you play Water Wars?
WASD or arrows: direct the ships
Left mouse button: shoot
Shift: turbo
Spacebar: Jump
Esc: menu
Creator
Water Wars was created by Martian Games.