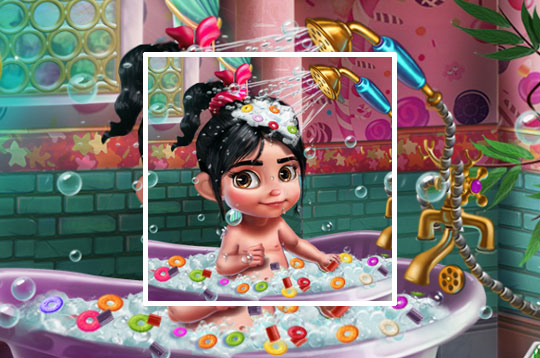 Your game is loading...
HOW TO PLAY
RELATED GAMES TO VANELLOPE BABY SHOWER CARE
Vanellope Baby Shower Care
In this game Princess Vanellope is still a baby! Be your babysitter and take care of her. You need to bathe the bathtub with water and colored bubbles. Put rubber toys for her to have fun in the bath! Then moisturize your skin and wear beautiful clothes! - Play Vanellope Baby Shower Care Free and Enjoy!