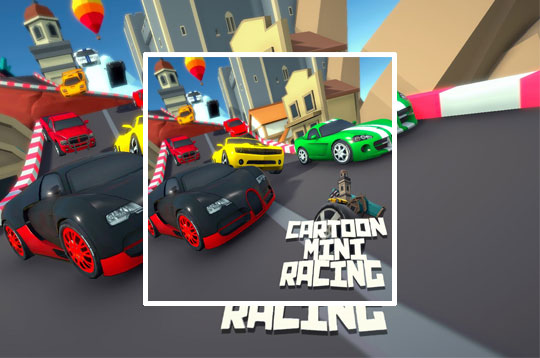 HOW TO PLAY
Cartoon Mini Racing is an online racing game with cars from Hot Wheels! Show your pilot skills by facing several giant ramps and dangerous corners at high speed!
Overtake all your opponents in the 3D race to win the long-awaited first place. Choose the easy, medium or impossible level and challenge your friends online.

How to play Cartoon Mini Racing
Player 1 / Player 2
Arrows / ESDF: drive
C / H: start over
Creator
Cartoon Mini Racing was created by BrightestGames.