Angry Birds
by Rovio Entertaiment
Did you like the game? Click Like, so we'll add more games like this!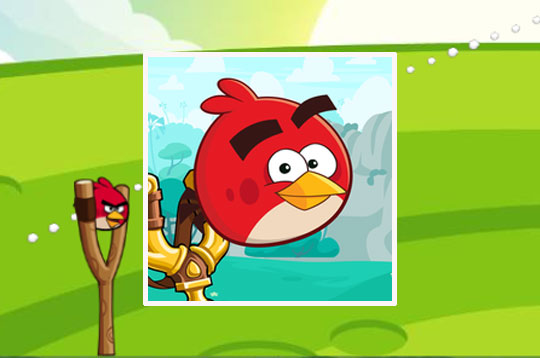 Play Angry Birds in our collection of games and enjoy! Play now with the famous birds Chuck, Matilda, Bubu, Stella and many other characters! Unfortunately the Pig King ended up stealing all the eggs from his flocks and they urgently need to take action to get them back.
Use a slingshot to throw all the birds against all the wooden, glass and stone castles of the pigs and thus recover all their eggs from the evil pigs.

Angry Birds is a puzzle game developed by the company Rovio Entertaiment and officially launched on December 11, 2009.
How to play Angry Birds
To play is very easy! Just skillfully target all the birds as slingshot on the target correctly. The important thing is that the bird hits a pig. If you destroy all the pigs with just one bird, you get incredible bonuses!
Use the mouse to adjust the correct position of your bird and launch them using simple movements. Don't forget to free all the birds that are stuck!

Angry Birds characters!
Red - Contribution to destruction (Red is the leader of the pack).
Chuck - Total feed (better with wood).
Blue or Jim, Jake and Jay - Multiplication in three (better with glass).
Bomb - Explosion (recommended for stone).
Matilda - Throwing eggs.
Terencio - Super strength.
Hall - It goes around and around like a boomerang (in Angry Birds Go!), Its power is to create a hurricane).
Bubu - Inflate the body.
Stella - Create bubbles that make items float (in Angry Birds Stella she makes an onslaught that can bounce).
Mega Águia - Total Destruction.
Creator
Angry Birds was developed by the company Rovio Entertaiment.