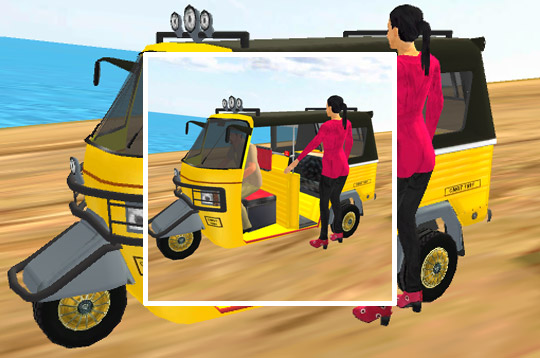 HOW TO PLAY
Game Tuk Tuk Auto Rickshaw 2020
Tuk Tuk Auto Rickshaw 2020 is a rickshaw simulation game, a traditional Indian mode of transport for transporting humans. In this two-wheeled vehicle, your goal is to take all passengers to their destination safely.
Be careful when driving on all dangerous tracks and dodge all the wild animals you encounter along the way, especially elephants!

Earn lots of money with all successful trips and unlock new vehicles in Tuk Tuk Auto Rickshaw 2020. Have fun!

Controls
Use the arrows to drive all the rickshaws
Creator
Tuk Tuk Auto Rickshaw 2020 was created by Robert Alsin.