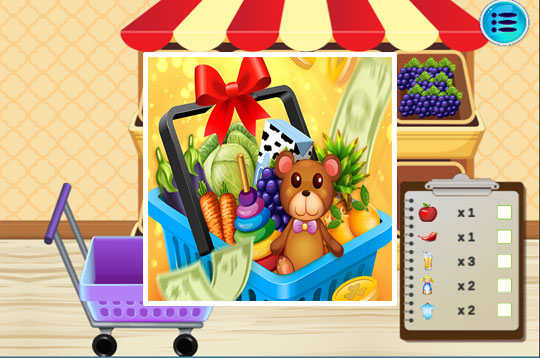 Your game is loading...
HOW TO PLAY
RELATED GAMES TO SUPERMARKET MANIA
Supermarket Mania
Do you like Shopping Games? So have fun in Supermarket Mania! Buy everything you need and put it in your shopping cart. After you shop, it's time to clean! Take all the trash and organize your whole house. And finally play a fun game of Fruit Ninja! - Play Supermarket Mania Free and Enjoy!